Because if I were, I: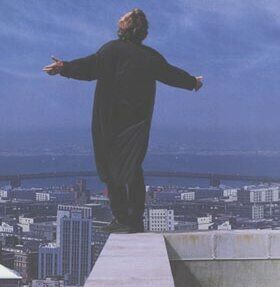 would be like my sisters (black & non-black) who live on foreign land, and wear a bikini...TO HELL WITH MY SHAPE! I might go to a topless beach!

I'd skydive!
Cross a bridge
Say 'hi' to a stranger!
Tell my weight (none of your business!!)
Confide in my friends that I get lonely sometimes, but I can't.
I'd be more diligent towards my goal of learning to ride/buy a motorcycle! YEAHHHH!
**Will work towards my goal in Spring '09**

Would make a huge Sunday dinner, and invite my most critical family members over to partake.
roflmbo!

And If I were fearless, I'd take RISKS!
To love is to risk not being loved in return.
To live is to risk dying.
To hope is to risk despair.
To try is to risk failure.
The person who risks nothing, does nothing, has nothing and is nothing.
They may avoid suffering and sorrow.
But they simply cannot learn, feel, change, grow, love or live.
Risk must be taken because,
The GREATEST HAZARD in life is TO RISK NOTHING.
Only a person who risks is FREE. source

What would YOU do if you were fearless???